From the 1930s through the 1970s, ribbon microphones were a staple of live performances around the world. Crooners — often in front of big bands and orchestras — would sing into RCA 44s and 77s — using the proximity effect to enhance their voices in live performances.
However, as live sound reinforcement systems improved and new wireless microphones were developed, the audio world changed. Ribbon mics were relegated to being studio instruments, while rugged dynamics and condensers gradually replaced them in live performance venues.
The same artists who used dynamic and condenser microphones live, often returned to ribbons to add warmth and character to their sound for album recordings. For many years, these performers knew that the mics they used live on stage didn't fully capture the natural sound and vibe of their valued recordings. But they used them anyway, thinking there were no real alternatives.
The Solution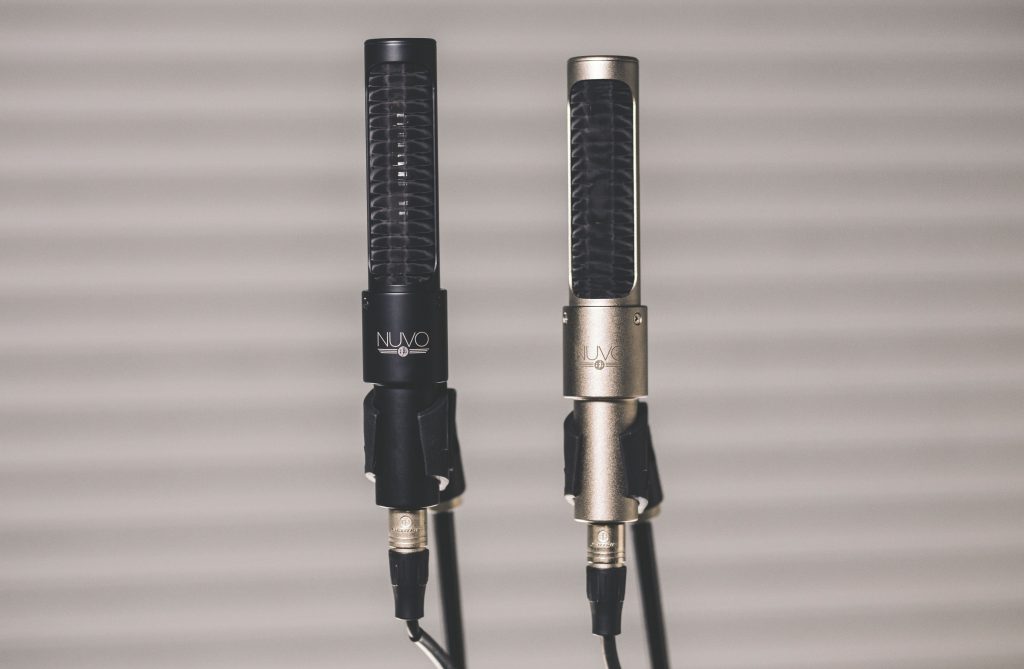 AEA considered the problem and worked to solve it by developing more durable, portable, active ribbon microphones appropriate for both studio and live use. It was a major breakthrough in ribbon microphone design. We call the line the NUVO series.
Weighing about one pound and preamp flexible, these new NUVO mics began to attract attention. Bands adopted NUVO mics for the road, having noticed how dramatically their live sound had improved. Live shows were now sounding like album recordings.
This new generation of ribbon mics has the same Big Ribbon sound as the rest of AEA's line but are now available in a modern form factor that is not only far more rugged but more convenient to use. For the first time, it is possible to get the "studio" sound and vibe on stage.
AEA's NUVO series mics consist of the N22 near-field mic and the N8 far-field mic. Both are the same size and offer that classic ribbon sound, but each mic has a specialty.